Ninja® BL660 Series Professional Blender
Models BL660*, BL663*, and BL665*

Sold between March 2012 and September 2015


HAZARD



LACERATION RISK IF CONSUMERS POUR FROM OR INVERT THE BLENDER'S PITCHER AFTER REMOVING THE LID, WITHOUT ALSO CAREFULLY REMOVING THE LOOSE STACKED BLADE ASSEMBLY FROM THE PITCHER

Consumers should check their blender to determine if they have one of the above models. All potentially affected blenders show the model number on the rating label that is molded into the bottom of the motor base.

This recall does not require consumers to return their blenders. The recall is to provide consumers with revised instructions, advising that consumers should empty the blender's pitcher through the locked lid's pour spout, or, alternatively, by removing both the lid and the stacked blade assembly from the pitcher before pouring.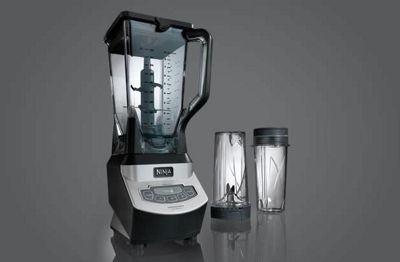 If you have an affected blender, please visit www.ninjarecall.com to download revised safety instructions, or call Ninja at:

1-877-593-5140
7:00 a.m. to 11:00 p.m. Eastern Time Monday ? Saturday,
and 9:00 a.m. to 8:00 p.m. Eastern Time Sunday

* BL660, BL660B, BL660C, BL660QCN, BL660QPL, BL660W, BL660WM, BL663, BL663CO, BL665QBK, BL665QCN, and BL665QWH
In cooperation with the U.S. Consumer Product Safety Commission Post until March 9, 2016