Slow Cooker Hot Fudge Brownies
By:

Mandy Bird
I adore my slow cooker. I use it all the time. Did you know you can make more than just a roast or soups and main dishes in a slow cooker? Like desserts! These Hot Fudge Brownies are so gooey and delicious. Don't mistake it for undercooked. The gooeyness comes from the cocoa mixture that gets poured over the top of the batter. It's divine. You can enjoy it as is, or top it with some whipped cream or vanilla ice cream.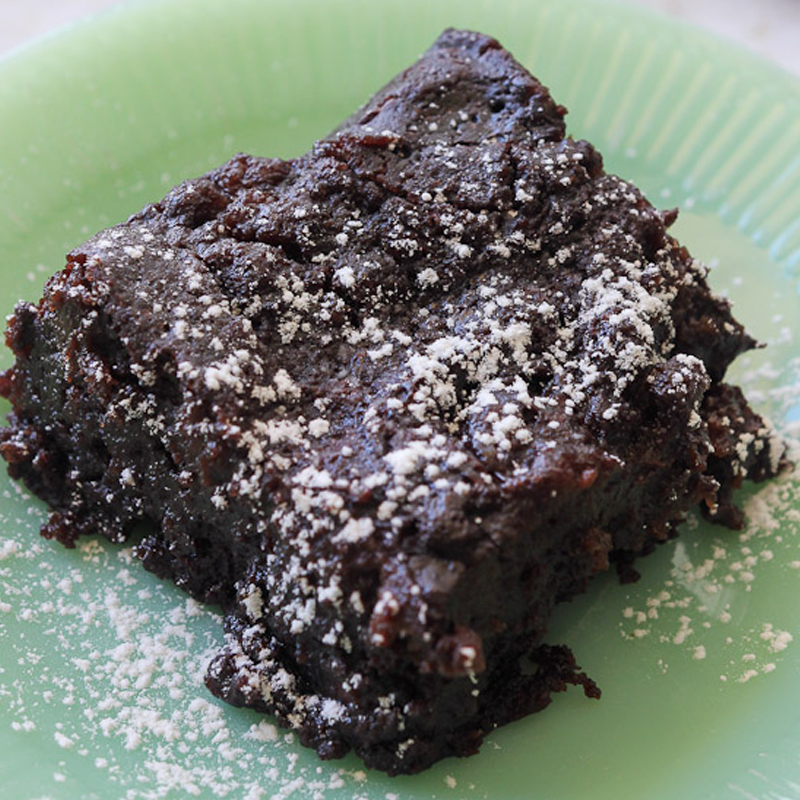 Ingredients:
1 box brownie mix
2 eggs
2Tbsp. oil
1/2 cup water
2/3 cup milk chocolate chips
1 cup brown sugar
4 Tbsp. baking cocoa
1 1/2 cup boiling water
Instructions:
Line a slow cooker with parchment paper, pressing all around the bottom. Leave some hanging up and over the sides. Spray with non stick cooking spray.

Mix together the brownie mix, eggs, oil and water in a mixing bowl with a wooden spoon.

Add in the chocolate chip and mix just to combine.

Pour into the slow cooker and spread smooth.

Add the brown sugar and baking cocoa to the boiling water. Whisk until dissolved. Pour over the brownie batter.

Cover and cook on low 3-4 hours until mostly set. The center will be still a little underdone. That's good, it is part of the hot fudge part of the brownie.

Cut or scoop onto plates or serving bowls and serve. Top with vanilla ice cream if desired or just dust with powdered sugar.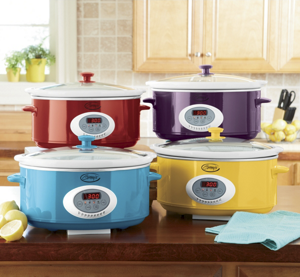 Featured Item
Ginny's Brand 6.5 Quart Oval Digital Slow Cooker
Rely on Ginny's Brand 6.5-Qt. Oval Digital Slow Cooker for everything from no-fuss family dinners to delicious party fare. With its generous size and easy digital controls, it's the most efficient way to cook for a crowd. Simply set the programmable timer and walk away. Cooker will select the appropriate cooking temperature and self-adjust to warming mode at the end of cooking time. Tempered glass lid lets you keep an eye on progress and fits well inside the cooker's glazed stoneware insert, retaining moisture and heat. Housing has nonslip feet for countertop stability. Insert is dishwasher safe. 270 watts. 13" l x 10 3/4" w x 7" h.

Mandy Bird
I'm Mandy Bird and I blog over at Mandy's Recipe Box. I grew up in the suburbs close to the city and was a city girl through and through. Then I met and married a farmer and we now live in the middle of nowhere, Idaho while raising our 4 children who range in age from 12 to 2 years. I love all things food. I collect cookbooks and love to read culinary mysteries because they include recipes and always talk about food. I started my blog as a way to share my love of food with the world.

Pinterest: Mandysrecipebox
Facebook: Mandysrecipebox
Twitter: @mandysrecipebox
Instagram: @mandysrecipebox
Blog: http://mandysrecipeboxblog.com